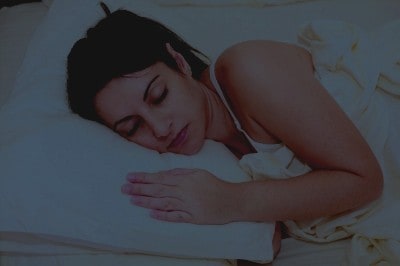 Tired of Counting Sheep? Sleep Pt. 2
In part one of this series, you learned how lifestyle changes, melatonin, and valerian may help you to not lay awake at night counting all of those sheep—1051…1052…1053…1054. Now, here are some more natural remedies that may suite your needs in having a good night's rest.
Ashwagandha
This well-known herb in Ayurvedic medicine (ancient medical system of India) has been used for thousands of years for its medicinal properties. Ashwagandha is in a group of botanical plants called "adaptogens." These plants help the body deal with stress in a more balanced way. If you find that stress is a contributing factor to your sleeplessness, clinical studies suggest that ashwagandha may help stress-related insomnia (when used in moderate amounts) due to its ability to balance hormones, regulate cortisol levels, and calm the nervous system.
Passionflower
Passionflower was approved in Germany as an over-the-counter sedative in combination with lemon balm and valerian for insomnia and anxiety in 1985. Scientists believe this herb may work by increasing levels of GABA (gamma aminobutyric acid), a chemical in the brain. GABA lowers some brain cell activity, making you feel more relaxed.
Lemon Balm
As a member of the mint family and also known as "Melissa," this lemon-scented plant is often combined with other soothing herbs such as Valerian and hops. According to several studies, lemon balm may reduce anxiety and promote sound sleep.
Hops
Would you believe that the same plant used as a stability agent in the beer brewing process may help you get a good night's rest? Now hold on beer lovers; this isn't a green light for you to drink even more. This herb works best outside of your favorite brew. Clinical studies suggest that hops have a sedating effect that may assist you with sleeplessness.
Tryptophan
Tryptophan is an essential amino acid (a building block of protein) that our bodies can't naturally produce. We have to get it from supplements or foods such as turkey, eggs, fish, seeds, walnuts, beans, spinach, and asparagus (see chart for more foods). The body uses tryptophan to make serotonin, a neurotransmitter that plays a key role in regulating sound sleep and mood, among other things. Studies suggest that supplemental tryptophan may act as a natural sedative for mild insomnia because of its ability to increase serotonin levels.
Lavender
Scientific research implies that a whiff of this fragrant flower may promote relaxation, improve sleep quality, reduce agitation, and uplift one's mood. Lavender is often used in aromatherapy as an essential oil.
Now that you have learned about alternative remedies that may aid you in getting a peaceful night's rest; say goodbye to the sheep and get some good sleep.
Hopefully, you can sleep better now that you have learned about alternative remedies that may aid you in getting a peaceful night's rest. Just imagine— night after night you can finally look forward to bedtime and wake up refreshed in the morning. Ah, what a blissful thought that can definitely be a reality for you.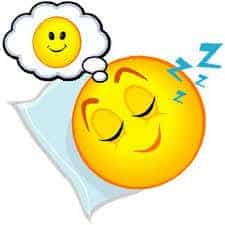 Need some assistance in finding the right supplement or have more questions, come into our store and talk to our knowledgeable staff. Happy sleeping!
*Disclaimer
These statements have not been evaluated by the Food and Drug Administration. This information and these products are not intended to diagnose, treat, cure or prevent any disease. Consult a doctor or pharmacist for any drug interaction or medical advice suited for your needs. Do not drive or operate machinery because these are sleep inducing herbs. Do not use with prescription sedatives due to the cumulative effect.
**References
Image courtesy of David Castillo Dominici/ FreeDigitalPhotos.net
Prescription for Nutritional Healing, Fifth Edition by Phyllis A. Balch, CNC; pages 538–542
WholeHealthMD.com/ Ashwagandha
WebMD/ Ashwagandha
University of Maryland Medical Center/ lemon-balm
Schiller H, Forster A, Vonhoff C, Hegger M, Biller A, Winterhoff H. Sedating effects of Humulus lupulus L. extracts. Phytomedicine. 2006 Sep;13(8):535-41. Epub 2006 Jul 24.
Krenn L. [Passion Flower (Passiflora incarnata L.)–a reliable herbal sedative]. Wien Med Wochenschr. 2002;152(15-16):404-6.
Lee IS, Lee GJ. [Effects of lavender aromatherapy on insomnia and depression in women college students]. Taehan Kanho Hakhoe Chi. 2006 Feb;36(1):136-43.
Simon N. Young. How to increase serotonin in the human brain without drugs. J Psychiatry Neurosci. 2007 November; 32(6): 394–399.
WebMD/ Tryptophan
Bravo R, Matito S, Cubero J, Paredes SD, Franco L, Rivero M, Rodríguez AB, Barriga C. Tryptophan-enriched cereal intake improves nocturnal sleep, melatonin, serotonin, and total antioxidant capacity levels and mood in elderly humans. Age (Dordr). 2013 Aug;35(4):1277-85. doi: 10.1007/s11357-012-9419-5. Epub 2012 May 24.
https://www.localhouseofhealth.com/wp-content/uploads/2014/01/Young-Woman-Sleeping-On-Bed-by-David-Castillo-Dominici.jpg
266
400
Wendy
https://www.localhouseofhealth.com/wp-content/uploads/2016/09/Hoh-Logo2.png
Wendy
2014-01-30 00:48:27
2017-02-03 12:57:28
Tired of Counting Sheep? Sleep Pt. 2